This feature is available to all users
Notifications appear on the "bell" icon in the top-right corner of MeisterNote.
---
View Your Notifications
You'll be alerted to new notifications by a red icon over the bell in the top-right corner of your screen. To view your notifications, click the bell icon.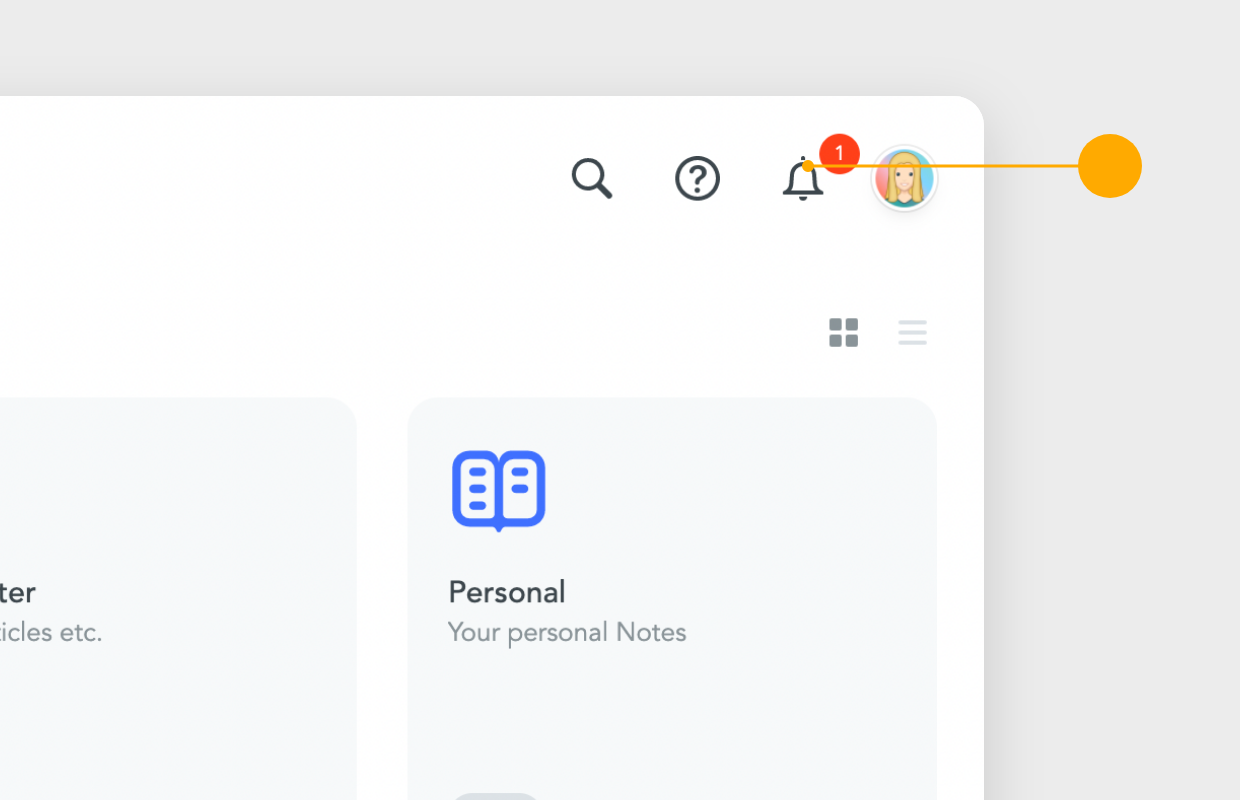 You'll receive notifications if:
You were mentioned in a comment
A team member replies to your comment
A comment is added to a note you are watching
---
Still having trouble?
Contact MeisterNote Support for help!