The features shown in this article and video are available to all users

Welcome to MeisterNote! If you're new to online documentation and looking for a quick-start guide, you've come to the right place. Read on to learn the basics about the MeisterNote Dashboard and Note Editor.
---
Tutorial Video: Getting Started with MeisterNote
---
The Dashboard
As soon as you log in to MeisterNote, you'll see the dashboard. The dashboard is your home screen in MeisterNote. From here, you can access all of your notes, both private and collaborative. Sort between favorite and deleted notes in the left sidebar, and view your recent notes in the center of the interface.
Click here to learn more about the MeisterNote dashboard.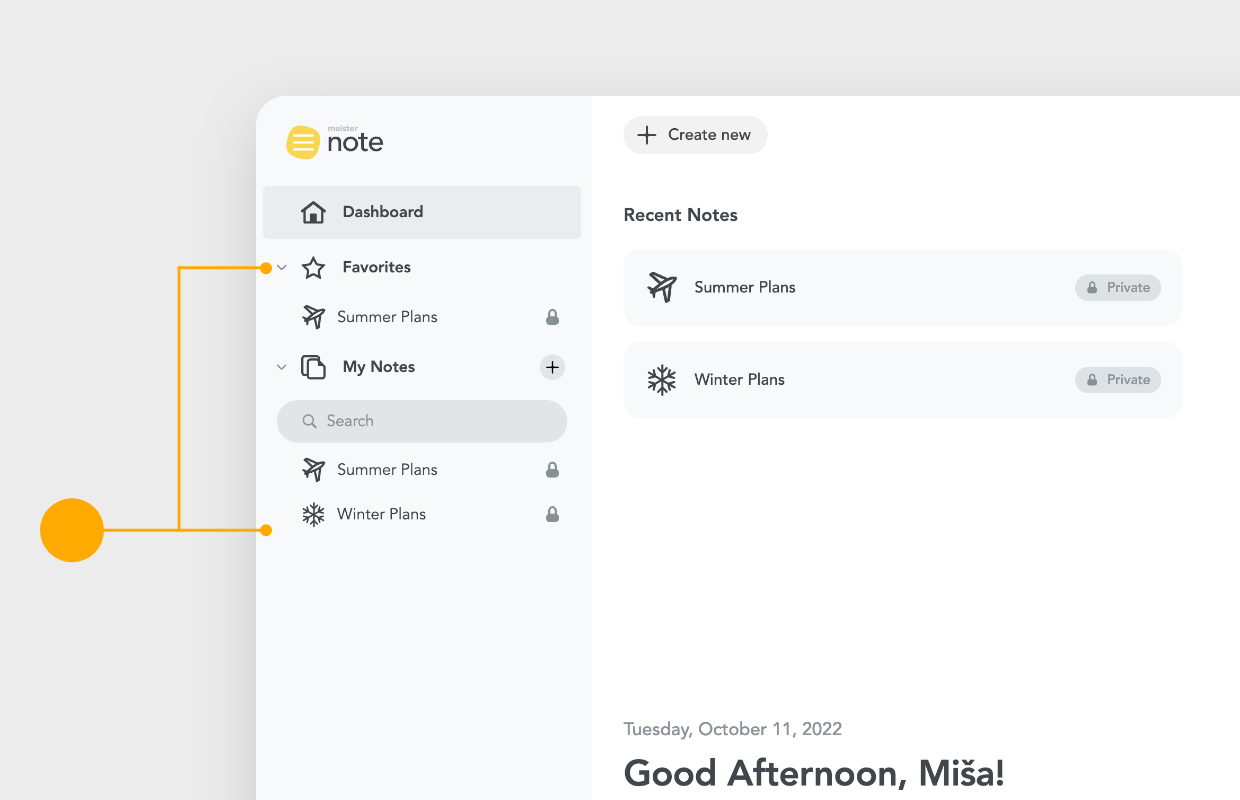 ---
Notes
Notes are the core of MeisterNote. They are empty documents ready for you to add your thoughts, ideas and plans. Notes can be personal (accessible only to you) or made available to other users and groups, allowing you to create beautiful documents together with your team. You can access all the notes you are a part of in the dashboard. Each note can be developed further by adding pages.
Click here to learn more about creating, editing and organizing your notes.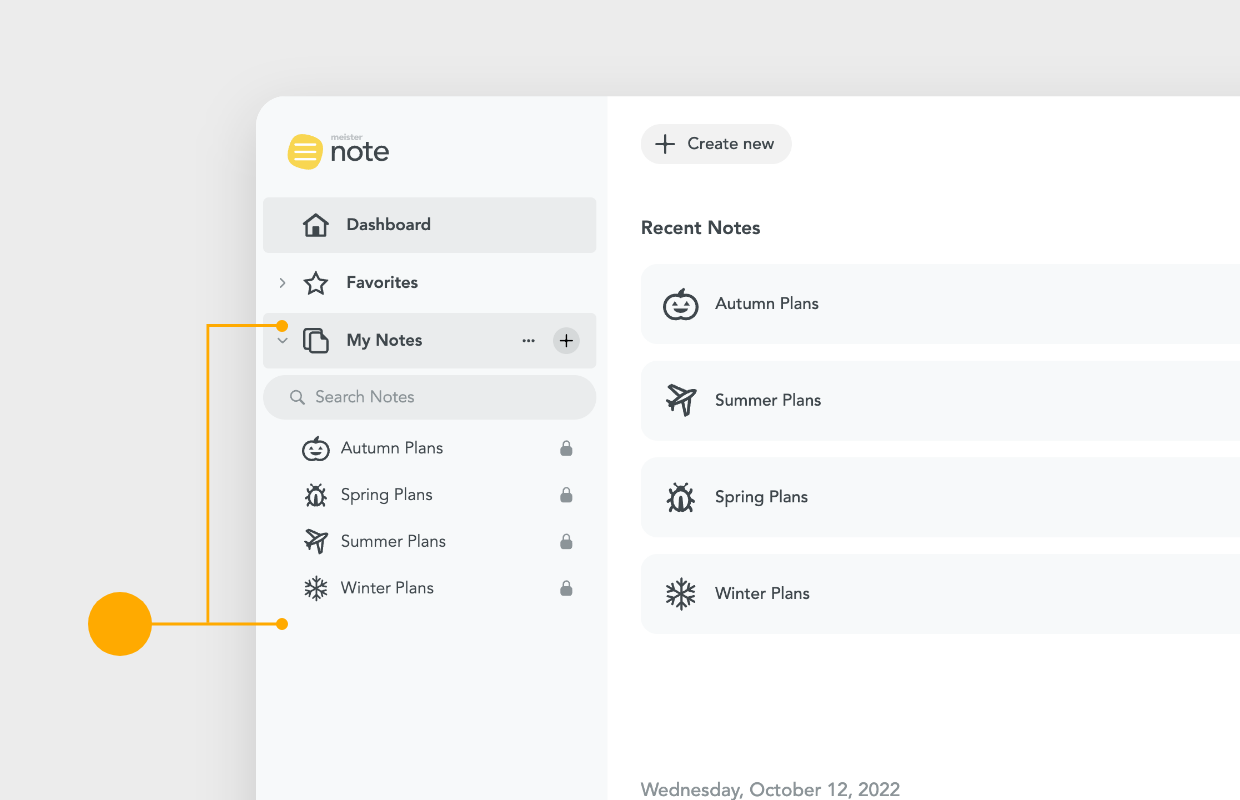 ---
Pages
Create, edit and customize pages to fill your notes and start collaborating with your team. You can also organize your pages into hierarchies. 
Click here to learn more about creating, customizing and organizing your pages.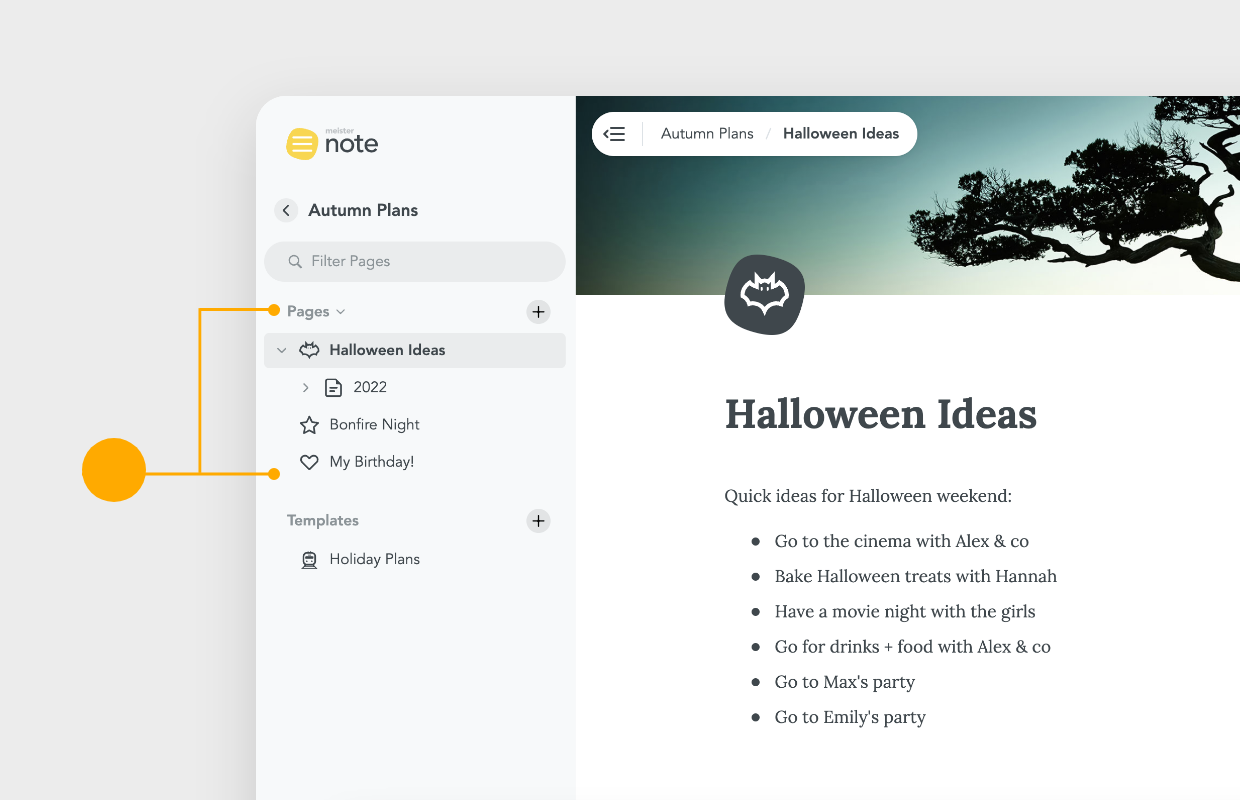 ---
Adding Content to Your Notes
MeisterNote isn't like a traditional word processor. In MeisterNote, your note's content is split into blocks which can be formatted depending on the type of content you want to create.
There are over 15 different styles of content block in MeisterNote: you can format text as headers, to-do lists, images, code snippets and much more.
Click here to learn more about adding content blocks to your notes.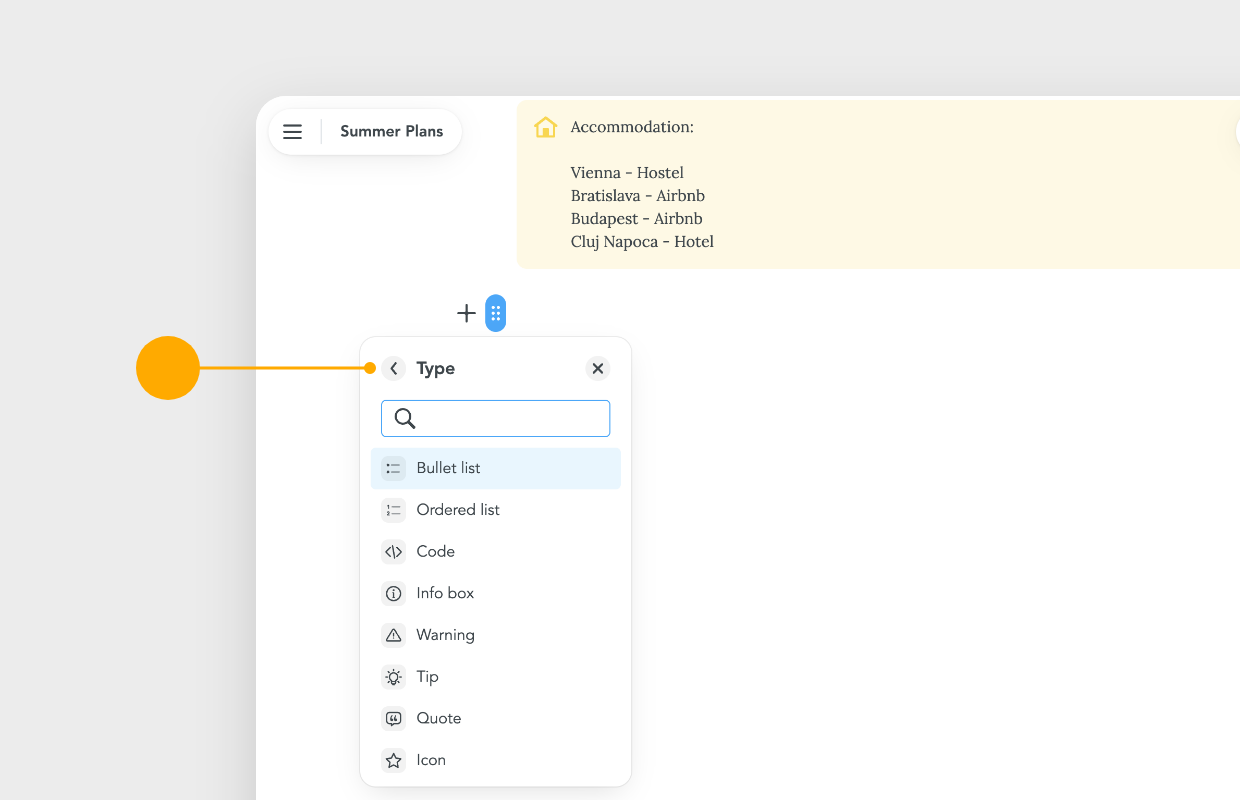 ---
Note Hierarchies
In MeisterNote, notes are organized into Note Groups > Notes > Pages > Sub-Pages. The diagram below shows a quick overview of each level: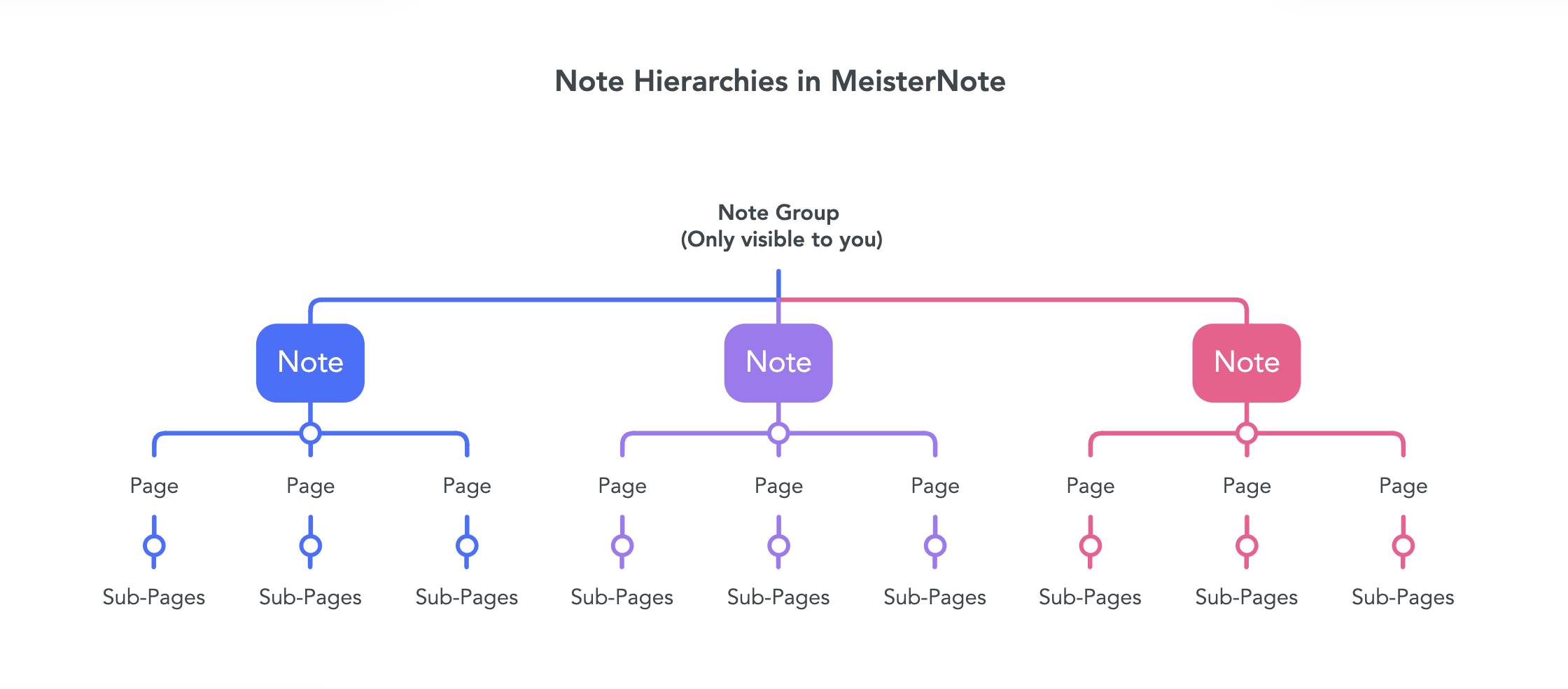 Note groups are only visible to you. They affect the organization of your personal dashboard.

Notes form the basis of sharing in MeisterNote. Sharing a note will also share its pages and sub-pages.

Pages exist within notes. Pages can be moved, duplicated, and converted into templates, but cannot be shared individually. Pages can also be reorganized interchangeably with sub-pages.

Sub-pages exist within pages. Sub-pages can be reorganized interchangeably with pages.


To learn more about note hierarchies, visit our dedicated article here.
---
Still Scrolling?
Ask your question in the Meister Community!